Happy Sunday everyone,
It's been quite a productive weekend. Today I just wanted to share some photos of quality time away from technology. Miss A had never made Rice Krispie Treats in her 11 years of life. So today we changed that!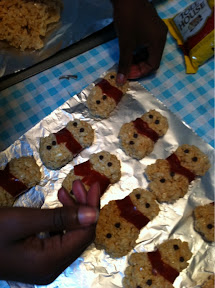 Of course she went for the biggest one! He was nicknamed grandpa. Thanks for stopping by. I'll have some projects this week, so please come back by.
Stay crafty!
- Posted using BlogPress from my iPhone