Good Evening everyone,
I know I'm cutting this submission close, but I finished my "Pinkalicious" Birthday Banner for my BFFs daughter's birthday. I gave a sneak peek the other day. Please excuse the 70s paneling, my basement isn't the most up to date place in the world.
While I was cleaning up the scrap cave, I went through my stash of yarn and found pink and white Fun Fur. I decided to use this as the string to hang the banner. I tied some ribbon in between each of the letters. You can't see it in the picture, but's it's pink with white polka dots and pink with crowns.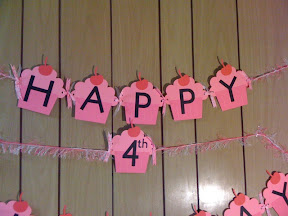 I'm not completely happy with how this turned out. I might go back and add some more details to the cupcakes before I put it in the mail. I hope Miss Madelyn LOVES it. I'll be back tomorrow with some pictures of the pages I completed at the crop.
I'm entering this banner into the Challenge Me Monday contest over at
http://fantabulouscricut.blogspot.com
Stay Crafty
- Posted using BlogPress from my iPhone